In Search of The King
For unto you is born this day in the city of David a Savior which is Christ the Lord. —Luke 2:11
The Sisters at South Park can't wait to welcome you to our 2nd Annual Fall Retreat. It's going to be a very special day as we gather to celebrate The King!
The Cradle . . . . that welcomed Him.
The Cross . . . . that claimed Him.
The Crown . . . . that will exalt Him.
It really will be the most wonderful time of the year as we remember: His birth, His death. His soon return. Christmas and Easter —all rolled into one— The old, familiar story shared in many different ways. We'll hear it. We'll sing it. We'll see it. Our craft will depict it. Lovely gifts will remind us. And the Silent Auction will offer an opportunity to share it.
(All proceeds go to our missionary!)
Don't Miss The Blessing!
Gifted speakers will share the old, old story in a fresh, meaningful way as we worship together around the Word and through inspiring music. . . PLUS . . . there'll be time to relax, craft. enjoy good food and SHOP!
Call a friend and register TODAY.
You'll be glad you did!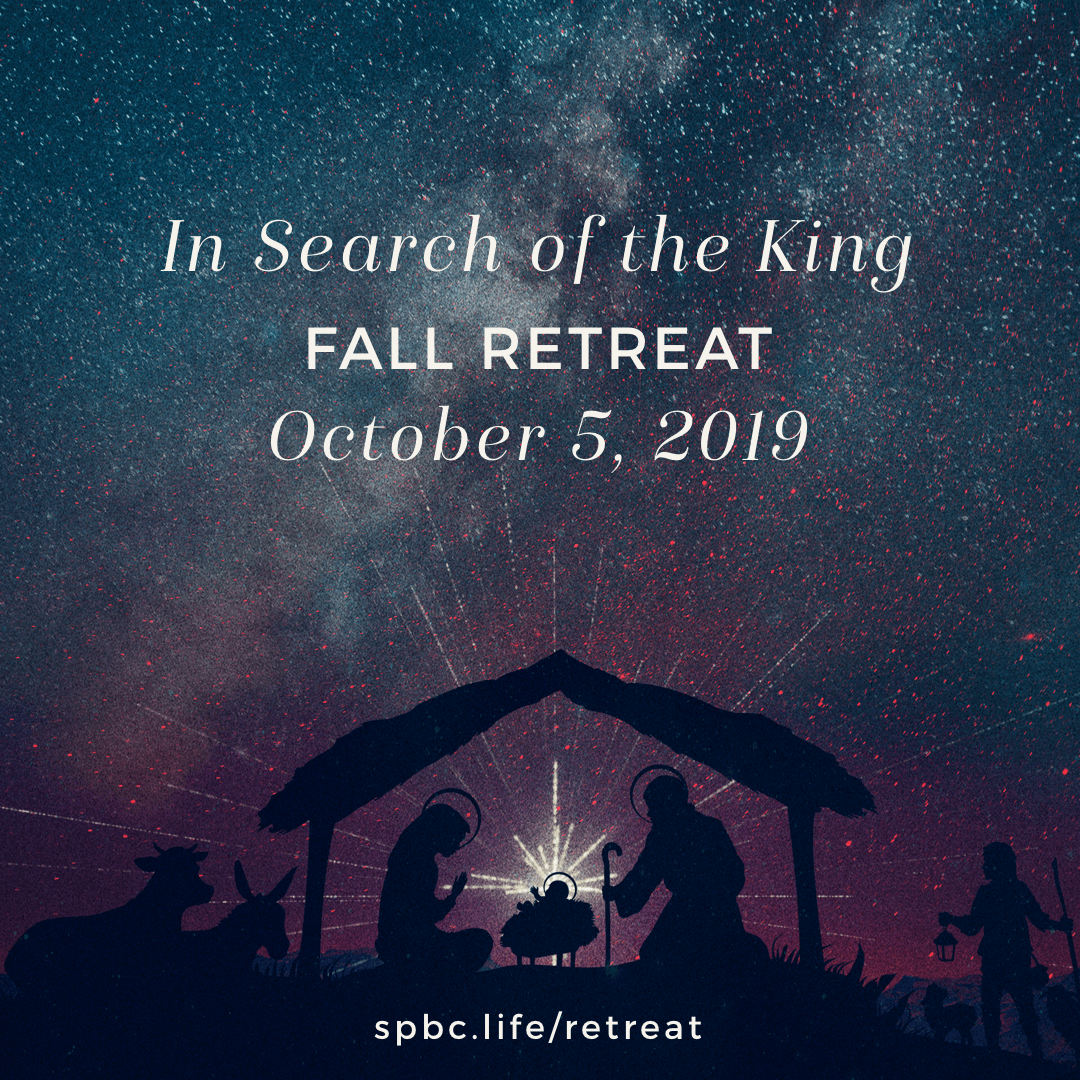 Keynote Speaker
Fran W. Hoover
A Realtor by Profession A Teacher by Heart
For 33 years, Fran approached every client as a gift from God and considered every transaction an opportunity to serve Him. However, she considers her most important assignment is teaching God's Word. For more than 40 years, Fran has researched and written her own study materials,led Bible studies in Sunday School, Retreats and in Discipleship groups.
God's Word has become her first line of defense through each difficulty she has personally encountered. As a breast cancer survivor, her faith not only sustained her but encouraged all who knew her. The love of her life and the cry of her heart is reflected in the words of Beth Moore: I am desperate for the Word of God, because I know where I'd be without it.
Fran and Ernie Hoover have been married 44 years and have three sons, five grandchildren
and two great grandchildren.
Retreat Musicians and Missionaries
Doug & Diane Lee
Originally from MS, they made their first missionary visit to the Philippines in 1988 and soon realized God was leading them to full time ministry in that place. Even though the door was closed, they never gave up. For the next 22 years, they spent every vacation in the Philippines serving with the missionaries.
In 2012 they moved to the Philippines as 100% self-supporting missionaries where they have served the past 7 1/2 years. Doug has a Bachelor degree
in Church Music, an MBA, and a PhD in Philosophy and is President of the BMA Bible college. Diane has a Bachelor degree in Christian Education. In
addition to teaching, they both work with church plants in four different areas on two separate islands.
The Lees will celebrate their 50th wedding anniversary in August with their son, Jarrad, his wife Christy, and their five grandchildren. They are expecting a great grandchild in January.
Registration
1 -Print the registration form below.
2 -Fill out the form and attach check.
3 -Mail in registration to Jo Strong at 149 NW Suzanne Terrace Burleson, TX 76028